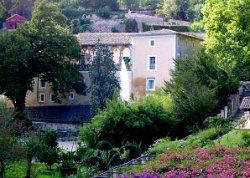 La Granja is a mansion close to the village Espoles. This is also one of Mallorcas largest mansions. A long time ago everything the farm needed was manufactured and produced on the farm. Now you can come and see at how it was done. The place is very green and has always been and because of this it's always been a great place to live in. La Granja has a museum which allows the visitors to get a great view of how life was a couple of hundred years ago. The old environment is kept and children will find it an exciting and interesting place to visit.
Every Wednesday and Friday between 3 pm and 6 pm, art dealers come dressed in clothes typical of that time. They perform different tasks on the old machines. You get to see how they spun wool, made cheese and cut straw. You can also visit the exciting torture chamber and prison. When the guided tour is finished the visitors are served mallorcan specialties and homemade wine.
La Granja is open every day between 10 am and 6 pm.